3) While keeping the temperature constant, the chemist makes a change to a solution of ammonium ions in water that is initially at equilibrium according to the equation below.
NH4+(aq) + H2O(l) => H3O+(aq) + NH3(aq)
The following graph shows the effect of this change, which was made at time t2, on the rates of the forward and back reactions.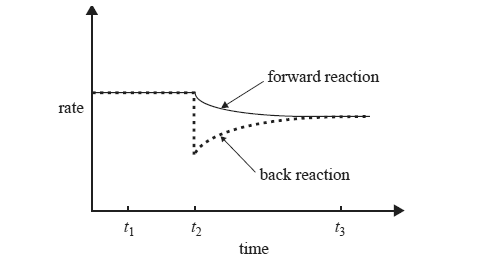 What could have caused the change that occurred at time t2? Explain why the rate of the back reaction is affected by this change.
Solution