3) The following energy diagram shows the energy change associated with the combustion of glucose in kJ mol–1 during cellular respiration.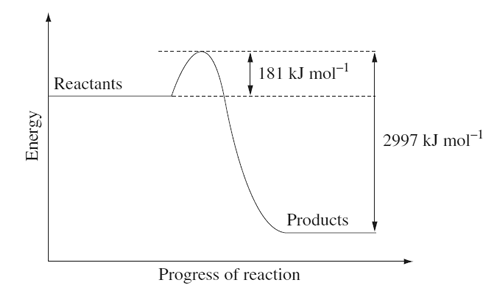 (i) Write a balanced chemical equation for the combustion of glucose.
Include the energy released per mole of glucose.
Solution
(ii)Calculate the energy released per gram of glucose.
Solution
(iii) An average cyclist uses 80 kJ for every km travelled. If the glucose content of an energy bar is 36.7 g, how far can an average cyclist travel on only one energy bar?
Solution