2) High-performance liquid chromatography is used to determine the amount of caffeine in a sample of a soft
drink. The chromatogram below shows the detector response when a standard solution of caffeine with a concentration of
200 mg L–1 is measured using the instrument.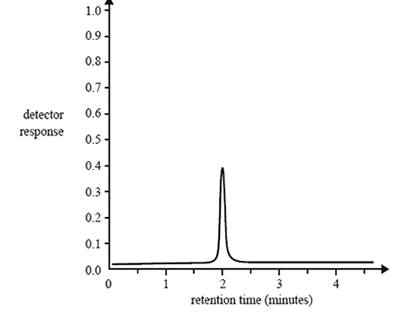 a) What is the retention time of caffeine in this experiment?
Solution