3) A perfume was analysed using a gas chromatograph. A simplified section of the resulting chromatogram is shown below. The four peaks correspond to compounds P, Q, R and S.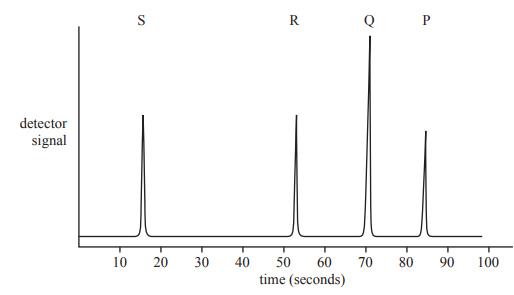 a) What is the retention time, Rt , of Compound Q?

b) All four of the compounds, P, Q, R and S, are from the same family of organic compounds. Which of these four compounds would have the highest molecular mass? State the evidence used.
Solution
c) Using the same instrument on another occasion, it was found that the chemical limonene had a retention time of 53 seconds. Can it be concluded that limonene is one of the compounds in the perfume under analysis? Justify your answer.
Solution