ii. At what m/z ratio is the principal peak that supports the chemist's hypothesis that the unknown compound has the formula
NH2CH2CH2NH2? Justify your answer.
Solution

iii. Write the semi-structural formula of the species that produces the peak at 30 m/z
Solution
Infrared (IR) spectroscopy was also used to analyse the sample. The spectrum is shown below.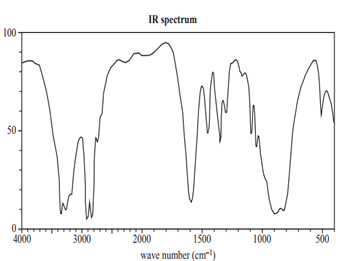 Is this spectrum consistent with the unknown compound being
NH2CH2CH2NH2? Use evidence from the IR spectrum in your response.

Solution