1) A chemical that contains carbon, C, nitrogen, N, and hydrogen, H, in the ratio 4:1:11 is analysed using spectroscopy.
a. The infra-red (IR) spectrum of the chemical is shown below.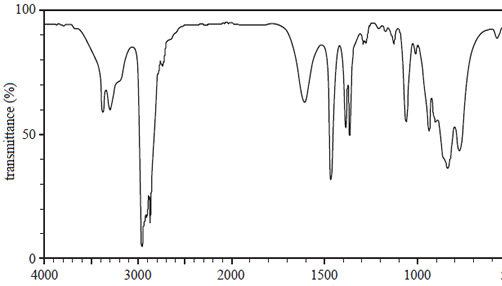 Write the bond responsible for the wave numbers given at
wave number Bond
2956 (cm–1) ______________________
3376 (cm–1) ______________________
Solution b) The mass spectrum of the compound is shown below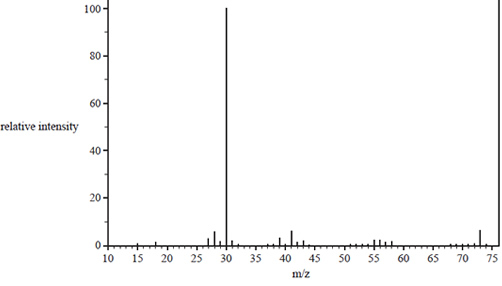 i. What is the molecular formula for the parent molecule? Justify your answer using information from the mass spectrum.

ii. Identify the fragment that produces the base peak.

iii. Draw the structural formulas for two possible structural isomers of the chemical, which are consistent with the mass spectrum and the IR spectrum.
Solution